A sensuous space-in-between
2012-2020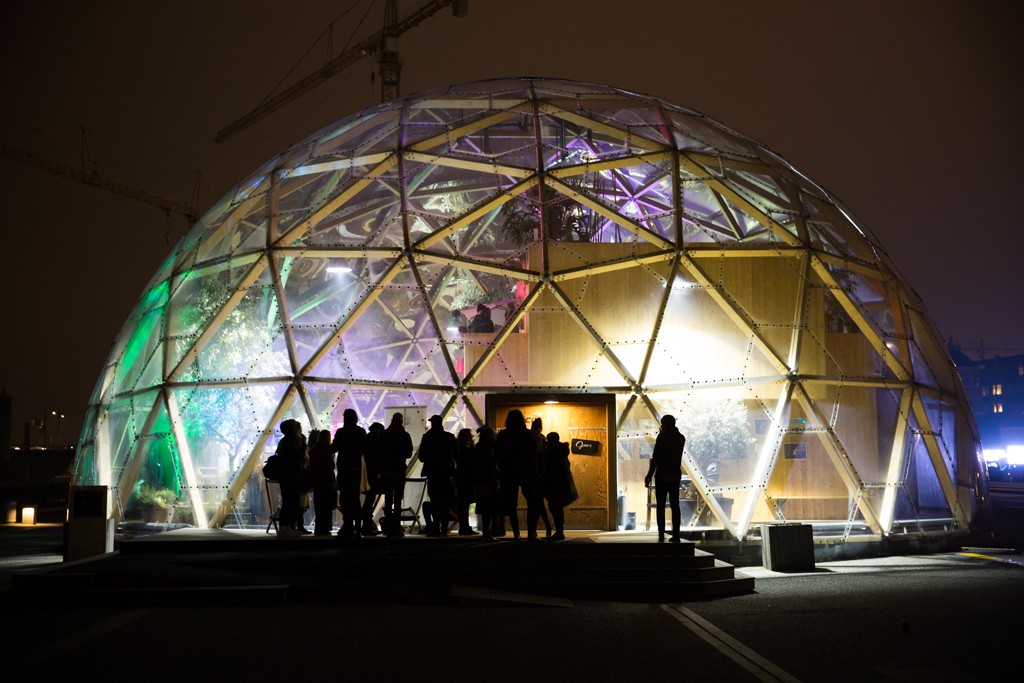 Cities are full of unused spaces – construction sites, vacant lots and neighborhoods where there is no vibrant life between buildings. These spaces are opportunities, and we use them as meeting places and urban "campfires" – an updated community centre.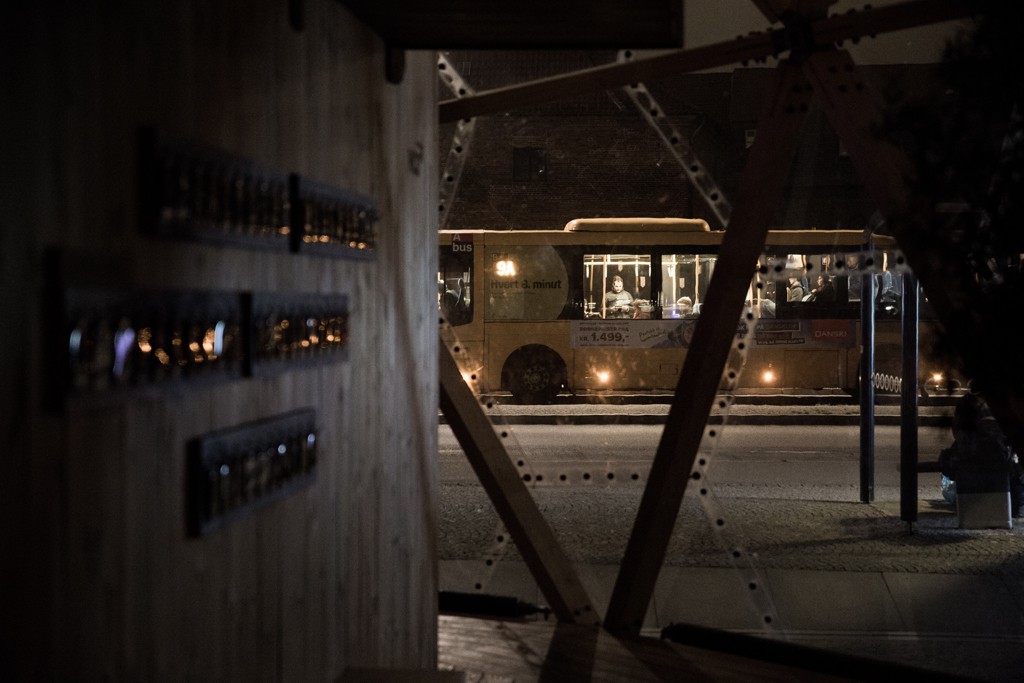 Dome of Visions are "third" spaces that addresses how we are present and together in the world. It is a space between indoors and outdoors, a space that creates interaction across silos, a space that insists that some of the most interesting things happen outside categories, in the unknown.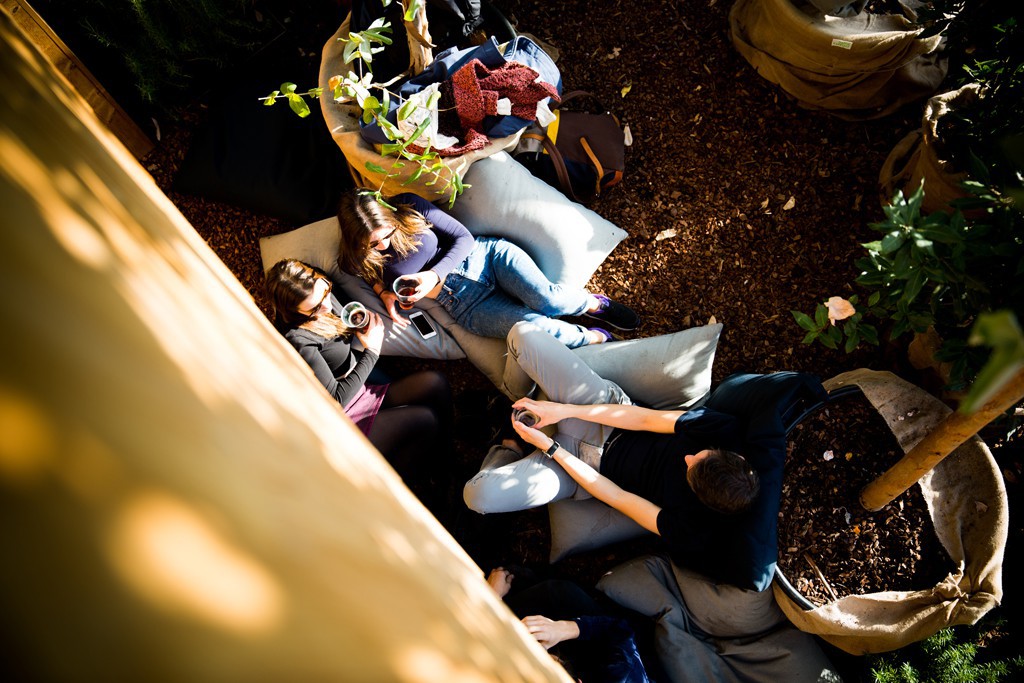 To see the light change from dusk to dark in a transparent, heated dome. To feel the difference between the hothouse-like environment with grass and trees inside and the harbour environment outside. Move around and feel the dome's acoustic effect that changes sound depending on where you stand — it's something that touches and changes every event in the dome.
Photos by Jonathan Grevsen / Dome of Visions